2021 Top Trending Eyebrow Shapes and Styles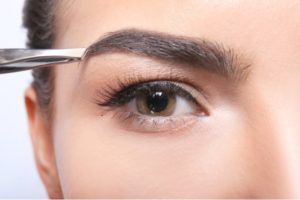 Everyone has a unique style that defines them. Makeup helps ladies put more emphasis on their faces. The way you style your eyebrows can either bring out your eyes or leave you looking awkward. There are different eyebrow shapes and styles you can try out to help you look and feel good.
When shaping your eyebrows, you need to pay attention to the shape of your face. You also need to consider the look you are going for. Your eyebrows can affect the appearance of your entire face, therefore, if you do not know how to shape them yourself, it's prudent to let a professional handle them.
Here are some of the trending eyebrow shapes and styles you will see in 2021.
The bushy brow
Bushy brows are not going away. Gone are the days when a pencil-thin brow used to the trendy. Nowadays, having a bushy and natural-looking brow is the in thing. Luckily, there are products available in the market that can help you achieve a bushy brow. You can purchase a bushy brow pen and use it to make hair-like strokes to get a full bushy arch. You can also use an eyebrow pen to add depth or darken pale brows. You can also use it to define and fill in uneven or sparse parts to make your eyebrows appear fluffier and fuller.
Middle Arch
A middle arch, when used well, can make you look fiercer. You need to be careful with this style as a simple mistake can have you looking surprised. You can extend the eyebrows to emphasize the arch.
The high arch
Having a high arch on your eyebrow makes you look strict and, this look is ideal if your face is round. You can have the arch put towards the end of the brow. The arch is put at the highest point of the eye and you can enhance the eyebrow by extending it a bit.
Straight across
Not everyone wants to have an arch. You might prefer having straight eyebrows. Straight eyebrows give your face an instant lift and make your face appear smaller. Before you set your brows straight, make sure the style suits the shape of your face. Also, remember that your eyebrows will grow after a while so you will have this look for a few months.
Rounded brows
Rounded brows are ideal if you have sharp facial features. Round eyebrows soften the face and give you a gentle look.
Ombre brows
Ombre brows use a semipermanent way of shading the brows so that they have a gradient effect (they get lighter at the front and darker at the ends). It's a technique that requires some skill as it can look blocky if done incorrectly. However, because the method mimics the way hair grows naturally, it's become extremely popular.
Colored brows
This is another eyebrow style that you will be seeing more of in 2021. Eyebrows are colorful this year. You can see this trend on and off runways and, the color used in the brows can match your outfit. Popular colors are maroon, dark violet, navy, gold, and earthy colors.
If you love applying makeup and shaping your eyebrows to glam yourself up, you can try out these eyebrow shapes and even more. If you are unsure about the style and shape that suits you, you can ask an expert for professional advice. Therefore, you don't have an excuse for having unsightly eyebrows in 2021.