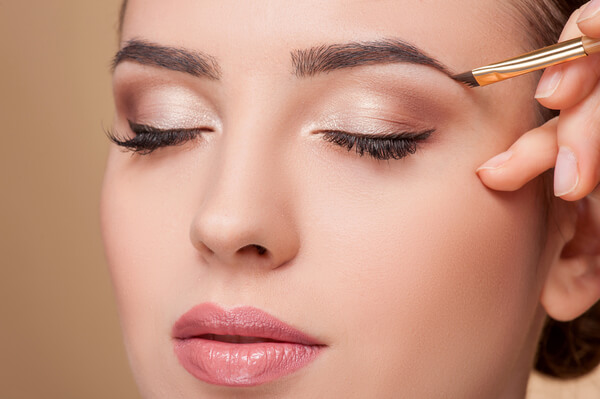 Whether it is a special event, anniversary dinner, birthday party, dance, school reunions, bachelorette parties, engagement parties, prom, headshots, or a nice date night, a professional makeup artist can make a world of difference!
Imagique Salon Suites offers professional makeup services that will exceed your expectations. Customers leave feeling beautiful and happy that they let a professional handle the glam experience. The contemporary designs of the three Imagique locations give a glamorous feeling of being pampered and spoiled.
Glam Makeup
Full makeup looks that transform and stun! Bring in any photos to showcase the exact look you are trying to achieve. Feel pampered in the gorgeous Imagique Salon, and get a look that will last all day!
Bridal Makeup
Brides can feel comfortable knowing that all the services at Imagique Salon Suites will be provided by dedicated and professional staff at a convenient location. The bride can also choose a specific makeup artist to be booked.
There are several options for bridal makeup, including:
Wedding Day Makeup
We offer makeup services for the bride on her wedding day. Brides can book a specific makeup artist and bring photos of the look they are trying to achieve. Brides can choose from any look: natural, dramatic, old Hollywood glamour, light and airy, or colorful.
Engagement Shoot Makeup
Engagement photos will last a lifetime! Ensure they come out looking great by booking our professional makeup services the day of the shoot.
Bridal Makeup with Trial Session
This is the recommended package for any bride. Book both the trial session and the bridal makeup with Imagique Salon Suites. Use the trial session makeup for the engagement party or shoot (or any other special event), and make requested changes to the makeup look for the big day ahead of time.
Photo Shoot
Have a video or photo shoot coming up? We offer professional makeup services that will stand the long hours of any shoot. As well, we can modify the makeup look to ensure it compliments the lighting of the photo or video shoot setting.
Makeup Lessons (Group or Personal)
Struggling with makeup looks? Or bored of the same old routine? Come into the salon for a personal one-on-one lesson on makeup looks from a professional.
Group lessons are available as well for a fun outing with the girls!
Touch Up Services
An Imagique Salon Suites makeup artist will travel to a predetermined location to touch up makeup later in the day. Travel fees extra.
Makeup add Ons include:
False Eyelashes
Include false eyelashes in any of the makeup service packages.
Airbrushing
Airbrushed makeup services offered for those that need a long-lasting look.
Glam Looks
'Glam' looks include extra pop and glitter, not just a natural or daytime look.
Details on each of the makeup services provided at Imagique Salon Suites are listed above. If there are any services that are not detailed, feel free to contact us or call the salon for an inquiry at 214-305-9137.