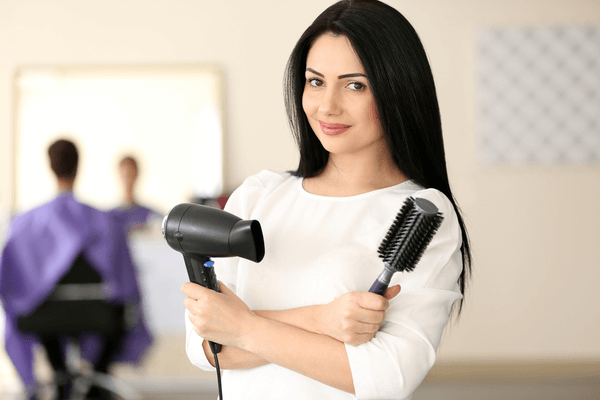 Whether you are looking to have your hair colored, cut or styled, you expect the best hair services after every salon visit. Therefore you have to choose an excellent hair salon that has the capacity to deliver services beyond your expectations and at reasonable pricing. And it is only at IMAGIQUE Salon Suites can you enjoy all hair services, surpassing your expectations.
Coloring
Virgin Hair Color (All Over Color)
New Growth Color
Full Highlights
Partial Highlights
Mini Highlights (Up to 10 Foils)
Extensions
Fusion Individual Extension
Installation
Tape-in Installation
Extensions Cleaning
Tape-in Removal
Tinsel Application
Styling
Women's Cut
Bang Trim
Men's Cut with Style
Men's beard, mustache, Sideburns
Shampoo Only
Shampoo and Blow dry
Customized Cut
Our well-trained hair barbers are always ready to ensure that you receive a clean cut that counterparts your lifestyle and personality. Whether it is a new or a trendy elegant look, you will be serviced and leave feeling awesome.
Shampoo and Blow Dry
At Imagique, we have shampoo bowls and our shampoo personnel ensure that your hair is in the perfect shape. They will ensure that your hair is in the best condition because of the massage they do on your scalp. For blow-dry, the hairstylists ensure blow dry the hair according to your desire. Straightening and flat ironing styling are available.
Personalized Color and Highlights
Having the correct hair color combination gives the ultimate results to the result. In case of a combination, we ensure you get the right hair color, perfect haircut and or the best-styled hair. We have professional hair colorists that are up to date with the latest trends and colors and they will work with you to achieve the best color style.
Formal Styling and Extensions
When a client wants to have the perfect day, a special day or has an event, our well-abled hair designers will ensure they create the best style that complements any client's look. At times, a client would wish to have a hair extension. We have hair extension specialists to meet your design whether long, full or any desired style. At Imagique, we are a home of all hair extensions and styling.
Hair Smoothing System
We provide you with unique and long-lasting and safe smoothing treatments like the Hair Smoothing. The treatment involves a natural protein that is used to recondition the hair and prevent it from frizzing. This process allows the hair to curl or form waves. Before this treatment, proper consultation to identify your hair type is done. We believe that proper hair servicing is the center of everyone's pride.
Contact Imagique Salon Suites
We can handle all of your haircare needs. Contact us today to learn more.