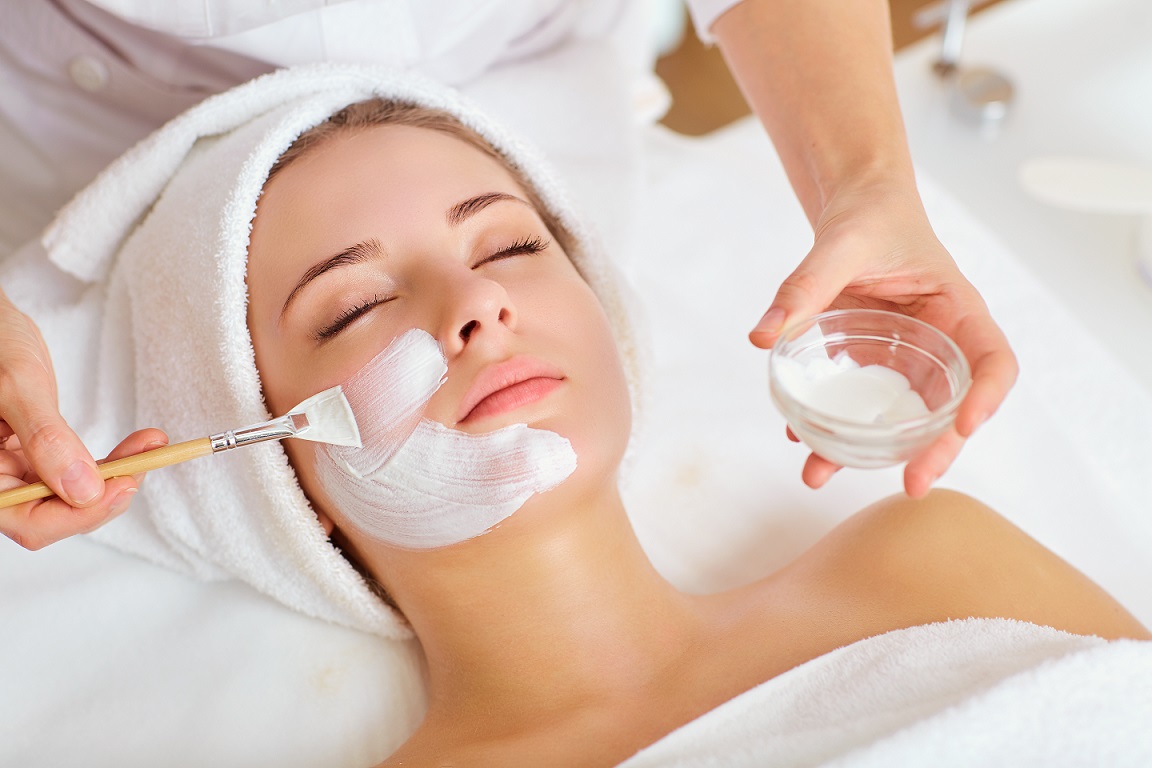 People say one of the most valuable things every individual should do is take time for themselves. Between long hours at work, family obligations, and never-ending responsibilities, it can be hard to slow down and pamper the body. But the human body is like a car, it needs constant tune-ups and an occasional detailing, to ensure it keeps running at top speed!
Imagique Salon Suites offers several esthetician services that help customers feel and look their best. From facials, skin treatments, waxing, and dermaplaning, Imagique offers it all.
Details on each of the services provided at Imagique Salon Suites are listed below. If any services are not detailed, feel free to reach out directly to the any of our salons for an inquiry. We have three convient locations in North Plano, South Plano and Richardson.
Additionally, for any esthetician looking to start their own brick-and-mortar business, Imaqiue Salon Suites offers suite rentals.
Facials
Everyone's face is exposed to multiple pollutants throughout the day. Regular facials help to prevent aging and wrinkles, cleanse the skin, and help to reduce stress. Imagique offers several types of facials, including classic, microdermabrasion lymphatic, and anti-aging.
Microdermabrasion
Microdermabrasion is one of the most popular types of facials. A handheld instrument is used to deeply exfoliate the skin and remove the top layer of dead skin cells from the face. The result is a cleaner face and what many call "an instant facelift."
Chemical Peels
Chemical peel procedures leave individuals with improved skin. A safe chemical solution is applied to the face. This solution makes the face blister, causing the top layer of skin to come off. Individuals leave a chemical peel with a fresh face that makes them look younger and smoother.
Laser Skin Rejuvenation
For people who aren't quite ready to take on a chemical peel, laser skin rejuvenation might be a more suitable choice. A laser is used to remove the top layer of skin. Laser skin rejuvenation also has the added benefits of correcting minor flaws and minimizing the appearance of sun damage, scars, wrinkles, and age spots. This treatment is non-invasive and isn't painful.
Hair Removal Services: Waxing, Threading, and Laser Hair Removal
Whether it's for regular upkeep or a special occasion, professional hair removal services always have a cleaner result than DIY kits. Imaqique offers hair removal services in waxing, threading, or laser hair removal. All services are available for any part of the body.
Tinting
Tinting eyebrows or eyelashes are often a cost-effective choice to enhance and brighten an individual's face. However, only qualified and experienced professionals should attempt tinting procedures. Tinting is semi-permanent (and on your face), so it's vital it's completed correctly. All of the estheticians at Imagique Salons have been trained in tinting services.
Face and Body Wraps or Scrubs
Skin is the largest organ on the human body, and it takes a beating each day. Our skin is exposed to pollution, bacteria, and extreme temperatures. One of the most effective ways to allow the body and face to recover is with a wrap or a scrub. A scrub will rub an exfoliating skin product into the body or the face, removing the top layer of dirt. For a wrap, a moisturizing skin product is layered onto the skin, and then is wrapped up, allowing the skin to slowly and deeply absorb the product.