2023 Valentines Makeup Looks to Tryout this Year
Valentine's Day is coming, so it's time to get your makeup game on point! We have curated a list of the trendiest makeup looks for Valentine's Day that you should try!
Minimalist Pinks
If you're looking for something more subtle and romantic for Valentine's Day, a minimalist pink look is perfect. Start by applying a light coverage foundation for a natural finish. For the eyes, use a soft pink eyeshadow and neutral brown eyeliner. To add some definition, apply a pale pink blush on the apples of your cheeks.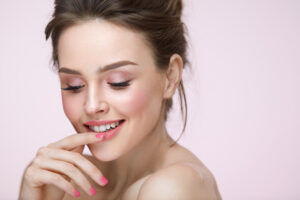 Smokey Eyes
Try a smoldering smokey eye for a more dramatic look on Valentine's Day. Start by applying a base eyeshadow color slightly darker than your skin tone. Second, use a deeper color like grey or black to create a smokey effect. Use an angled eyeliner brush to create a winged look, and finish the look with volumizing mascara.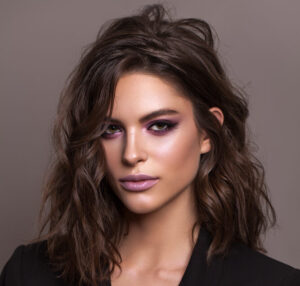 Bold Flirty Lips
Try bold and flirty lip colors this Valentine's Day. While red lips are classic, try experimenting with different shades of pink and purple. Whether it's a bright pink gloss, deep berry stain, or shimmery lavender shade, there are plenty of options to create a statement look. Finish with a matching lip liner and mascara.

Peachy Monochrome
For a monochrome look, try a peachy hue for Valentine's Day! Start by applying a light coverage foundation and a subtle bronzer to add a bit of warmth. For your eyes, use peach eyeshadow and neutral brown eyeliner. To finish the look, apply peach blush to the apples of your cheeks and a light peach lip gloss.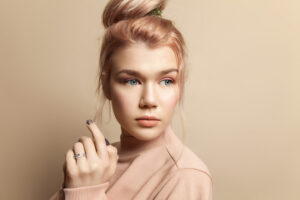 Glossy Lids
The glossy eyelids look perfect for Valentine's Day as it gives a romantic, sultry look. Start by applying eyeshadow in a shade of pink or red, followed by metallic pink or red, and top off with a glossy lid topper.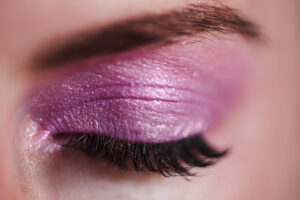 Classic Cat Eyes
Timeless and flirty, the cat eye never fails to add a fabulous touch. All you need to do is use a liquid liner and create a winged look at the outer corner of the eyes. Start by making a small line at the inner corner and gradually increasing the width as you move towards the outer corner. Finish off the look with two coats of volumizing mascara, a light pink blush, and soft pink lips.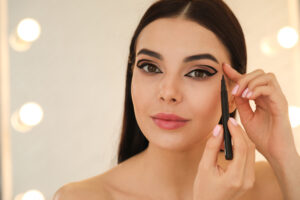 If you need assistance with any makeup looks this Valentine's day, Imagique Salon's experienced staff will take the time to craft your look just the way you want it. Hurry now and make an appointment with us today!