4 Simple Ways To Update Your Look This Year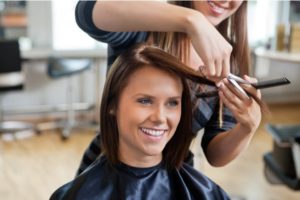 If you're like many people, you're glad 2020 is over and looking forward to good news in 2021. Since it's a new year, it's out with the old and in with the new. There are four ways you can update your look this year with Imagique Salon Suites.
1. Try a New Hairstyle
Nothing makes you feel brand new like trying a new hairstyle. Your new hairstyle can be as simple or over-the-top as you want. You can get coloring, extensions, or try different styles. The right hairstyle can make you look younger and boost your self-esteem. If you're looking for a way to make a statement about the change that's occurring in your life, a new hairdo speaks volumes.
2. Get a New Wardrobe
Wearing clothes that you love gives your self-confidence a boost and helps with self-esteem. When you look great, you feel great. The good news is when you're updating your look, there are no limits. Don't be afraid to step out of your comfort zone and try something new. You no longer have to hold onto clothes that you don't like. Whether you're buying new clothes for work, having a night on the town, or workout clothes, make sure the clothes are ones you like. Keep in mind your wardrobe isn't limited to clothes! Check out some new shoes and see what sparks your interest.
3. Try a Different Nail Shape
If you always get rounded nails, try square or squoval nails, yes, that's a thing! Squoval nails are perfect if you prefer flat-edge nails without the sharp corners, squoval nails are a great match. If you have wide fingers, oval nails are great because they feature extreme curvature, which makes your fingers look more slender. Oval nails are different from round nails because oval nails are filed down on the sides and the tips. If you're interested in giving pointy nails a try, stiletto nails are ideal. Stiletto nails are drama at its best. These nails feature a spiked tip with an almond-shaped base. Don't forget to add designs! There's tons of nail art you can choose to make your nails unique.
4. Mix it Up with Makeup
You can create different masterpieces using makeup. Try new makeup palettes and new cat-eye techniques. Whether you want to highlight your best facial features and go with a more dramatic approach, makeup can help you achieve your goals. From lipgloss to lipstick, to contour, eyeliner, and mascara, makeup has you covered. You can let your imagination run wild and create a whole new you! Find a makeup artist to help you make your makeup goals a reality.
Imagique Salon Suites is ready to help you embrace the new you! Beauty is our specialty. If you are interested in helping people highlight their beauty and feel great, talk to us about leasing a salon suite. We'd love to hear from you!