5 Iconic Hairstyles to Try Out This Year
Everyone has their own idea of the perfect hairstyle, from music stars to Hollywood actors to everyday style icons. With 2023 already here, now is the time to start thinking about what kind of look you want to rock this year. Whether you're considering a cut or a color, an iconic style out there is sure to fit your personality. To help you out, we've compiled a list of five must-try hairstyles for 2023.
A Side Part? WHAT!
Sure, the middle part has been a staple for years, but side parts are making a resurgence in 2023. This look is timeless and modern and is often seen on stars like Gigi Hadid and Zendaya. With its sleek and sophisticated style, the side part adds a touch of class to any look. Whether you're going for a more subtle style or a dramatic look, this is the perfect way to go. Taking us back to the early 2000s, the sidepart sure adds a hint of nostalgic charm to your overall style for the new year.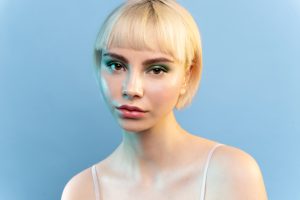 Baby Bangs 
Mini bangs, or baby bangs, will also be a big trend this year. As the name implies, these short bangs are cut close to the forehead and are a great option if you want to experiment. Mini bangs can be sharp and edgy or softened with subtle waves to add a playful touch. If you're not ready to commit to a full fringe, mini bangs are the perfect way to dip your toe in the trend. Additionally, baby bangs can easily be swept up when you're feeling adventurous.
Choppy Bobs Are More Fun
Choppy bobs have been making waves for the past few years, but they're set to become even more prominent in 2023. Whether you're looking for a sleek and edgy style, or something more voluminous and wavy, the choppy bob is the perfect look. Typically focused on strictly layering, this year's style has a looser, less structured feel and will give you a fresh and playful look. Plus, the cut is surprisingly versatile, and you can easily dress it up or down with a few simple styling techniques.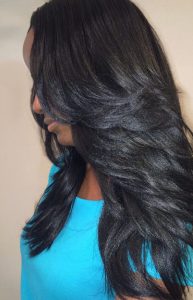 The Butterfly Cut
The Butterfly Cut is a popular hairstyle that has recently made its way onto the scene. Defined by its long, choppy layers and soft fringe that frames the face, add some texture while maintaining length. Not only does it look great, but it's also a low-maintenance cut that can easily be styled with just a few products and tools.
The Wolf Cut
The Wolf Cut is a style that is gaining popularity and is set to stay. Achieve this haircut with long layers and a soft fringe framing the face for a slightly wild but polished look. It's perfect for anyone who wants to make a statement with their hair. This can be styled with minimal effort, similar to the choppy bob.
If you need assistance deciding on an iconic hairstyle for the new year, Imagique Salon's experienced staff will take the time to craft your look just the way you want it. Hurry now and make an appointment with us today!