6 Tips To Improve Client Experience At Your Salon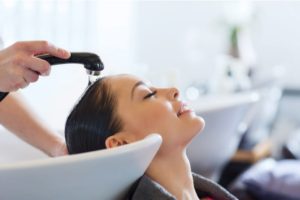 Your client's experience at your salon is what makes them want to come back. Great client experiences make your current customers brag about their experience at your business. Here's how to put your best foot forward and improve your client's experience at your nail salon or hair salon.
1. Set Up An Organized Way to Book and Schedule Appointments
Clients are all about convenience. The easier it is for them to do something, the more likely they are to do it, such as scheduling an appointment. The customer's experience with setting an appointment at your hair salon or nail salon creates a lasting impression. You need to make sure your clients can easily schedule an appointment with you while experiencing little to no hassle. In this situation, it's great to add as many perks as possible, such as online scheduling.
2. Make Sure Your Salon Is Clean and Decluttered
A clean and decluttered salon results in an amazing first impression for your clients. Your salon needs to be organized and deep cleaned daily. When your salon is decluttered, you can easily find the items and products you need. When your salon is clean, it smells fresh, which is attractive to customers.
3. Provide Excellent Customer Service
Your customers want to be pampered, and it's your job to make them feel and look their best. Make sure you are polite. Maintain a positive conversation by asking them about their day, special plans, and other things without probing too much into their personal lives. Make sure you attend to your customer's every need to ensure they feel they are being cared for properly.
4. Offer Refreshments
Whether a client is getting their hair or nails done, it's nice to have refreshments available while they're waiting. Simple refreshments, such as water, chips, cookies and similar snacks will do the trick. Make sure you have an area where they can dispose of their trash.
5. Build Trust With Your Client
When your client trusts you, they know you are reliable and have their best interest. To build trust with your client, listen to their needs and wants, and discuss your plans for them based on what they're asking for. The adage "in matters of taste, the customer is always right" works well. Of course, that only applies to matters of taste.
6. Create a Welcoming Environment in Your Salon
When clients enter your shop, they should feel welcomed. You can make your clients feel welcome by greeting them with a warm and friendly smile, offering refreshments, and maintaining a positive atmosphere. Go above and beyond for your clients to ensure they are comfortable and happy, and they won't forget it.
Imagique Salon Suites is your one-stop shop for all things beauty. Whether you need a manicure, hairstylist, makeup artist, or other beauty professionals, we have it! We currently have three locations in Texas. Contact us today to learn more about the beauty services we offer or our leasing options.