7 Ways to Refresh Your Look in 2023
It's a brand new year, so why not start with a refreshed look? Whether it's hair care, skincare, or beauty in general, there are plenty of ways to revitalize yourself this 2023. From selecting a new skincare routine to trying a new hair color, here are a few of our favorite ways to upgrade your physical and mental attributes.
Hydrate, Hydrate, HYDRATE
Staying hydrated is often overlooked and overlooked. Dehydration can lead to dry and dull-looking skin, fatigue, and a weak immune system. Aim to drink about eight glasses of water each day, more if you're active, and carry a water bottle. A hydrating makeup look is easy to give you an instant pick-me-up. Start with a hydrating primer, then a liquid foundation, followed by a light bronzer, cream blush, and highlighter to add a subtle glow. Finish with a lip balm, and you're good to go!
Get Rid of Expired Makeup
If you've had makeup products for longer than a year, it may be time to throw them out and start fresh again. Old, expired makeup can harbor bacteria and dirt that can clog your pores and cause damage to your skin. Not to mention, expired makeup won't help you achieve the look you want. Invest in new makeup products, play around with different looks, and have fun experimenting!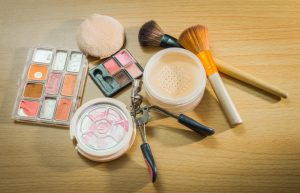 Ingredient Mindfulness
Some of the common ingredients in beauty products can damage your skin. Read labels and avoid products with harsh chemicals that can irritate your skin. Research natural and organic products that are free from synthetic ingredients and better for your skin and environment.
Vitamin D Is Your Best Friend
As the temperature drops and the days get shorter and darker, it's essential to ensure you're getting enough vitamin D. Adding a supplement or finding ways to get your daily dose of sunshine can help your skin stay healthy, bright, and refreshed in the months ahead. Setting a habit of getting outside for a walk during the day or taking a few minutes to catch some sun on your lunch break can help keep your skin glowing and your mood elevated. So, no matter how cold it is outside, make sure you're getting enough vitamin D!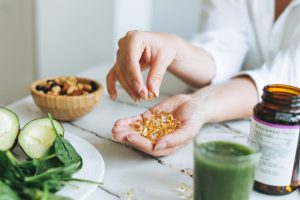 A Simple Haircut
Switching up your hairstyle can be a fun and easy way to give yourself a new look this 2023. Whether you try something completely new or just get a healthy trim, a haircut is a great way to start the new year and revitalize your appearance. Experimenting with different lengths, colors, and styles can help you discover what works best and add a bit of flair to your everyday look.
A fresh cut can help you feel more confident, stylish, and ready to take on the year ahead. Plus, getting a haircut every few months is great for keeping your hair healthy and helping it grow.
Invest in a Nourishing Hair Mask
To further nourish your look this 2023, an ingredient-friendly hair and scalp mask can be an excellent investment. Hair masks are rich in vitamins and minerals and help to strengthen and protect your hair from damage, and they can keep your hair looking shiny and healthy throughout the year. Hair masks are also a great way to add moisture to your hair, especially if you have dry strands.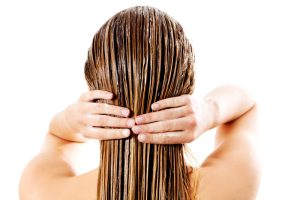 Emphasize Self-Care
You must emphasize self-care this 2023. Taking the time to pamper yourself and focus on mental health can help you feel more confident and refreshed. Whether taking time for a relaxing bubble bath or practicing various self-care essentials, it's important to focus on yourself and your well-being.
At Imagique, we offer a range of services that will make you feel your best in the new. Contact us today to learn more about our three DFW locations.