8 Attainable Wedding Guest Hairstyles
Deciding what to wear to a wedding can be tricky; the same goes for hairstyles. It is essential to look presentable and stylish simultaneously, avoiding ostentatious looks which may draw attention away from the bride and groom. It is still a chance to express individuality while blending into the event. In this article, we will explore some of the best hairstyles for guests.
Classic Slick Back Bun
The classic slick-back bun is a timeless choice for any occasion. Sophisticated and minimalist, this look requires minimal effort to create. You can add pins and clips to the sides or a braided headband. Achieve a no-fuss look that looks polished at your next wedding.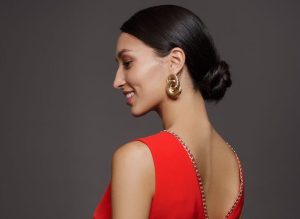 Old Hollywood Waves
The iconic old Hollywood waves offer a more glamorous take on the wedding guest look. To achieve this effortlessly chic style, start by creating a deep side part and gently curling each section of hair. To complete the look, brush out the hair to form the desired wave and set it in place with hairspray. For those who want an elegant statement-making look while still being tasteful and appropriate for the event, this look is for you.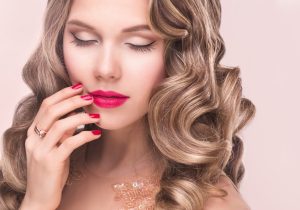 Soft Low Pony
A soft low pony is an excellent option for those who want to stay comfortable as a wedding guest. To achieve this look, gather your hair into a low ponytail and lightly pull the hair at the crown for volume. You can also add subtle waves before securing the look with a bobby pin or hair tie. 
Chignon with Volume
The chignon with volume is a great way to add a bit of edge to the wedding guest look. To create this style, start by gathering your hair into a low chignon and using bobby pins to secure it. To add volume, lightly back-comb the bun before adding small sections of hair. Finish off the look by wrapping a strand of hair around the bun's base and securing it with a bobby pin.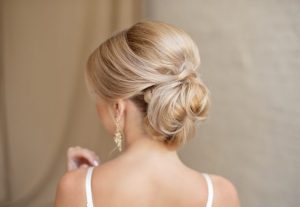 Crown Braid Updo
Nothing beats the crown braid updo for a romantic and classic wedding guest look. This updo adds a bohemian flair to the ensemble and is suitable for all hair lengths and textures. To create this look, start by braiding two thin braids on either side of the head and pin them in place. Next, gather the rest of the hair into a ponytail and wrap it into a bun at the base of the neck.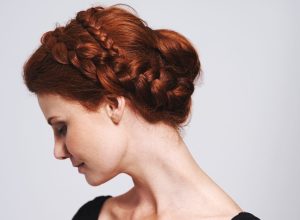 Twisted Half-up Half-down
The twisted half-up half-down hairstyle is a unique and eye-catching look for any wedding guest. To achieve this look, start by creating two sections of hair at the top of your head. Then, twist one section around the other, securing it with a bobby pin or hair tie. Finally, finish off the look by adding gentle waves to your hair's length.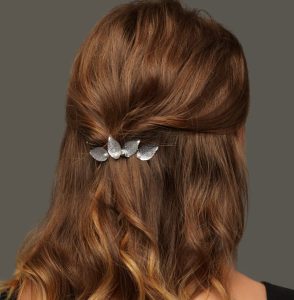 Fishtail Braid
The fishtail braid is an innovative way to add a touch of whimsy to your wedding guest look. While surprisingly simple to create, it looks great when paired with an updo or a low ponytail. To make the braid, start by sectioning the hair into two even parts. Then, start braiding the hair in a fishtail pattern, adding small sections of hair as you go to create an intricate and eye-catching braid.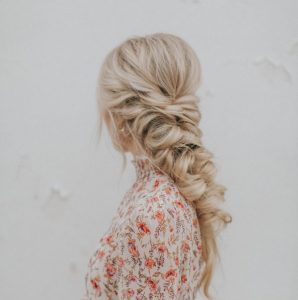 Simplistic Blowout
For those wanting a classic 90s-style look, a simple blowout is a perfect hairstyle for a wedding guest. Its bouncy and voluminous texture adds a fun yet sophisticated look to the ensemble. For any guest with curtain bangs or chunky layers, this look is perfect as it helps frame the face and show off the hair's unique texture. To achieve this style, start by running a round brush through the hair while blow-drying it.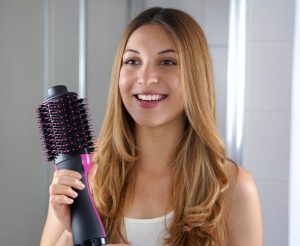 If you need assistance with your unique event hairstyles, Imagique Salon's experienced staff will take the time to craft your look just the way you want it. Hurry now and make an appointment with us today!