All of the Hottest, Current Beauty Trends This Spring
As we welcome spring, it's the perfect time to explore the latest and most captivating beauty trends emerging in the world of hair, makeup, skin, and nails. These fresh and innovative styles are gaining traction among beauty enthusiasts and industry professionals alike, creating a vibrant atmosphere for self-expression and rejuvenation. Whether you're looking to revamp your look or simply seek inspiration, these current beauty trends promise to delight and inspire. Let's delve into the hottest trends of this season, showcasing ways to refresh your beauty routine and embrace the transformative power of spring.
1. Warm Tone Hair Colors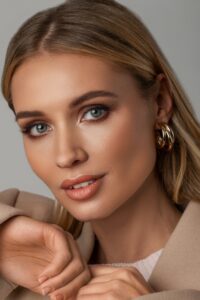 Embracing the warmth of the season, warmer-toned hair colors are becoming a sought-after trend this spring. This shift involves opting for rich shades of copper, honey blonde, and chestnut brown that effortlessly complement sun-kissed skin. These vibrant hues add depth and dimension to your locks, creating a spirited statement that exudes confidence and allure. As you play with these warm palettes, you'll not only refresh your appearance but also harmonize with the lively energy of spring.
2. Thin Eyebrows?? Or no eyebrows at all??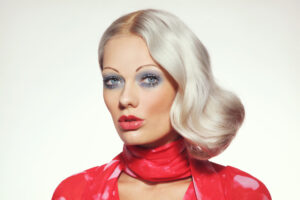 Another captivating beauty trend making its way back from the '90s is the resurgence of thin eyebrows. The delicate, refined appearance of these brows adds a touch of sophistication and elegance to any look. Furthermore, some daring individuals are even opting for the bold, avant-garde aesthetic of bleached eyebrows, pushing the boundaries of conventional beauty standards. Both of these eyebrow trends embody an air of fearlessness and individuality, aligning with the essence of transformative self-expression this spring season.
3. Underpainting Contour Method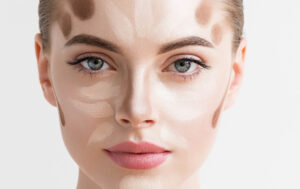 The underpainting contour method is revolutionizing the makeup industry, offering a fresh approach to achieving a flawlessly contoured look. This innovative technique involves applying cream contour as a base and then layering the foundation on top for a seamless finish. The result is a beautifully sculpted, natural appearance that enhances one's features without appearing overly done. As more beauty enthusiasts and makeup artists discover the transformative potential of the underpainting contour method, it's quickly becoming a go-to technique for creating stunning looks this spring season.
4. Tech savvy Skin Care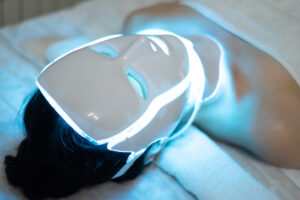 Technology is playing a pivotal role in elevating skincare routines this spring, as a variety of cutting-edge products gain widespread popularity. Among these innovations, LED light therapy has emerged as a highly sought-after treatment for improving skin appearance and health. This non-invasive therapy uses different wavelengths of light to target varied skin concerns, such as acne, fine lines, and hyperpigmentation, providing impressive results without the need for harsh chemicals or invasive procedures. As we embrace the rejuvenating spirit of spring, tech-savvy skincare solutions like LED light therapy are reshaping the way we approach our beauty regimens, demonstrating the immense potential of marrying technology with self-care.
5. Shimmer EVERYTHING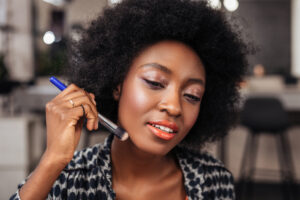 As the season of renewal and growth, spring presents the perfect opportunity to embrace the shimmering beauty trend that is taking the world by storm. Chrome and sparkly nails are elevating manicures to new heights, offering a dazzling touch of glamour to any ensemble. Similarly, glitter eyeshadow is making a bold statement, adding a hint of playful sparkle to one's makeup regimen. Embodying the vibrant energy and luminous allure of spring, shimmering beauty accents are truly making their mark as a hot trend this season, encouraging self-expression and creative experimentation.
Imagique Salon Suites
At Imagique Salon Suites, we pride ourselves on providing the latest and greatest services to help you achieve your desired spring beauty trends. With three convenient locations in the DFW area, our talented professionals are eager to assist you in enhancing your style and embracing what the season has to offer. Whether it's updating your hair color, perfecting your eyebrow game, or transforming your skincare routine, we've got you covered. Don't wait to reinvent your look this spring; book an appointment with one of our skilled specialists today and allow us to guide you on your journey toward radiance and self-expression.