Beginners Guide to Eyebrow Microblading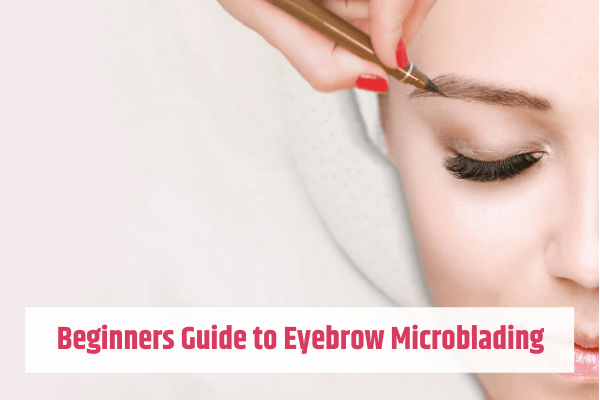 Since 2017, microblading has become one of the biggest beauty trends. It a trend that everyone has embraced, from celebrities to beauty gurus and Instagram influencers. Unlike plastic surgery, microblading is a beauty procedure that is affordable and accessible for the average person. Keep reading for a complete breakdown of everything you should know about microblading.
What Is Microblading?
The late 90s and early 2000s caused everyone to take a heavy hand to their eyebrows to achieve razor-thin eyebrows. Fast forward to today, and the opposite look is now in style. Everyone wants thick, defined eyebrows that shape their face. Microblading is one way to achieve this look for someone who naturally doesn't have enough hair.
Microblading, or eyebrow embroidery, is a semi-permanent procedure. It's a technique to tattoo on brow hair to reshape or reconstruct the eyebrows.
Why Get a Microblading Treatment?
Microblading is best for people that have minimal eyebrow hairs or no longer see growth due to overplucking in earlier years. If you typically fill in your eyebrows with an eyebrow pencil, you may benefit from a microblading treatment.
If you're pregnant or have any health conditions, consult with your doctor first about whether microblading is okay for you.
Microblading can help anyone who is unsatisfied with their eyebrows. Additionally, it can save women a lot of time. You no longer will have to spend a portion of your morning painstakingly filling in your eyebrows. In fact, you can go out without makeup and still look done up with microblading. Many women who have had the treatment report feeling more confident.
How Does Microblading Work?
Similar to a tattoo, you consult with the artist before they begin the work. You work together to determine the exact eyebrow shape you want. Typically, it's best to follow the direction of your natural hairs. Clients can choose the exact shade they want, so it matches their eyebrows and compliments their skin tone. Instead of using a tattoo gun, a fine-point needle is used to help etch natural-looking eyebrow hairs onto the face.
How Long Does Microblading Last?
Microblading typically lasts between one to three years. After the initial procedure and follow-up appointment, the client usually doesn't come back for another 12 months.
The procedure is semi-permanent because eventually, the pigment fades and needs to be reapplied.
What Happens During a Microblading Appointment?
A microblading session typically takes between 30 minutes to two hours. The beautician will use a microblading pent to draw on fine hairs. After the procedure is complete, an aftercare ointment is used to help with healing. There is a follow-up appointment approximately five weeks after the initial procedure. This appointment is for any necessary changes and touchups.
There are some aftercare steps that the beautician will advise you to follow.
Is Microblading Painful?
Microblading isn't typically painful. However, that doesn't make it a spa experience, either. Patients describe feeling a bit of discomfort or a pinching sensation. To reduce this as much as possible, an anesthetic cream is applied before the session starts. After the microblading is complete, a soothing ointment can be applied to the brows.
As microblading is a semi-permanent procedure, it's often seen as a low-risk. Still, it's best to go with an experienced beautician who knows what they're doing. Ask to see before and after photos from your beautician before going ahead with the procedure. This helps give you peace of mind that they know what they're doing.
At Imagique Salon Suites, we offer an upscale salon experience for guests and beauty professionals, including natural light and granite tiles.  With three convenient North Dallas locations, all you need to bring is your expertise to turn your dreams into reality.