Hairstyle Trends For Fall/Winter 2020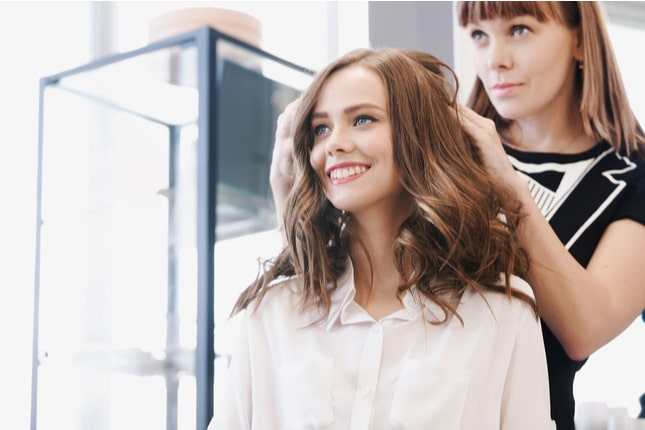 New seasons inspire not only a change of wardrobe but also fresh new hairstyles. The cold season is an opportunity to bid your worn-out summer style goodbye and get a more exciting hairstyle. However, with the numerous trendy haircuts and hair colors, you can draw inspiration from, the options can seem overwhelming. As such, you should identify something that fits your hair type and personal preference.
Here's a closer look at hair trends for fall-winter 2020:
Chop It
More and more people shift toward shorter hairstyles during the colder months. An asymmetrical haircut will help you keep things interesting without introducing significant changes to your personal style. Some of the haircuts to consider are choppy bangs, crisp bobs and the close crop. These ensure easier maintenance during the winter months.
Go Dark
Fall 2020 was a season to celebrate natural hair, and most beauties went for extremely dark hair. When looking to go dark with your natural hair, you can choose either tight curls or straight tresses. Dark hair makes for a great way to highlight your facial features and is generally easy to maintain. However, you should look at your natural tones and complexion to ensure the new hue helps you stand out in the crowd.
Curtain Bangs
These shaggy and effortless bangs have been a popular choice during the fall and are expected to be a favorite as winter approaches. Curtain bangs are parted down the middle to perfectly frame your face on each side. The hairstyle looks great on everyone and works with a range of styles and textures. There are different ways through which you can wear curtain bangs. These include curly curtain bangs, widespread curtain bangs, '80s curtain bangs and relaxed curtain bangs.
Pixie Cut
This haircut is a fun and creative way to create some interest, especially when everyone else has long hair. The pixie cut delivers a stylish look for women of any age but is particularly great for older women with gray hair. This hairstyle is low maintenance and has a long-lasting influence, a factor that has seen more people asking for the hair trend this fall. The short crop is also practical, expressive and great for hair color experiments.
The Modern Shag
The updated version of the '70s shag haircut made a comeback in the fall of 2020. This hot new hairstyle comprises a center part bangs and close-cropped layers. The good news is that the hair trend will look good on you regardless of your hair length. For the perfect look, you should ask your stylist for long layers that run from the top downwards and avoid thinning out the strands too much.
Middle Part and Side Part
The middle part and side part were top styling choices for fall 2020. These two hair trends are clean, but the side parts give you a more serious and sober look compared to the middle part. To choose the right hairstyle, you have to figure out where to part your hair based on your face shape.
This list is by no means exhaustive. There are many more practical hair trends that can provide the inspiration you need to spruce up your look for the holidays and New Years' celebrations. You will also need a good hairdresser to help you get the look of your dreams.