How to Transform Your Makeup Look From Day to Night
When it comes to looking your best at all hours, mastering the art of transitioning your makeup from day to night is essential for anyone living a busy lifestyle. In today's fast-paced world, finding the time to redo your whole makeup can be a challenging feat. However, learning a few simple tips can help you make that switch effortlessly and keep you looking fresh, polished, and ready for any evening event. In this blog post, we'll explore practical techniques and product suggestions to help you transform your makeup with ease and confidence, allowing you to shine in every situation.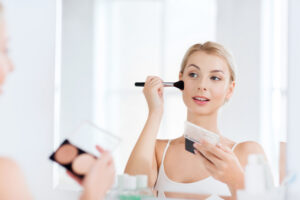 Start with the Proper Base
Starting with a solid foundation is crucial for ensuring your makeup can transition seamlessly from day to night. Selecting a high-quality, long-lasting foundation that matches your skin tone will provide an even and flawless base, making it easier to build upon and adjust as needed. Additionally, using a good primer before applying your foundation will not only help to minimize the appearance of pores and fine lines but also ensure that your makeup stays put throughout the day and into the evening hours. By following these initial steps, you'll create the perfect canvas for the rest of your makeup, allowing for effortless transformations.
Keep a Powder on the Hand
Carrying a compact powder in your bag is an indispensable tool for maintaining a fresh and polished look as you transition from day to night. A quick touch-up with your preferred powder can help absorb any excess oil, reduce shine, and refresh your makeup without the need for a complete overhaul. Additionally, choosing a powder with a slight illuminating effect can add a subtle glow to your complexion, bringing your look to life for evening events. By having a powder on hand, you can confidently and easily maintain your makeup's integrity and radiance throughout the day and into the night.
Touch Up The Eyes
Enhancing your eyes is a key step in taking your makeup look from daytime-appropriate to nighttime-ready. One simple way to do this is by applying an additional coat of mascara and curling your lashes, creating a more dramatic and voluminous effect. To elevate your style even further, consider adding a subtle wing liner, which can instantly transform your appearance and add a touch of flair and nighttime fun. By focusing on these simple eye makeup adjustments, effortlessly elevate your look and ensure that you enter any evening event with confidence.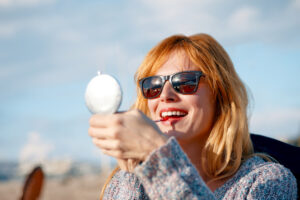 Add a Bold Lip
The final touch to transform your makeup look into a nighttime affair is to add a bold lip. The transition from a subtle gloss or chapstick to a fun and flirty color makes a statement and complements your overall appearance. Rich shades like deep reds or vibrant purples can elevate your style and give you that extra boost of confidence for a night out. By incorporating a bold lip into your evening makeup routine, you'll effortlessly tie your entire look together and be ready to conquer any event with grace and glamour.
Imagique Salon Suites
In conclusion, Imagique Salon Suites is your ideal destination for achieving flawless makeup transformations from day to night. With professional makeup artists on hand at our three convenient locations in the Dallas-Fort Worth area, you can confidently entrust your evening look to our skilled team. Our experts are dedicated to providing exceptional service, ensuring that you look and feel your best for any event. Choose Imagique Salone Suites for a seamless and stunning makeup transformation that will leave you feeling radiant and ready to shine.