Skincare Tips When Traveling This Holiday Season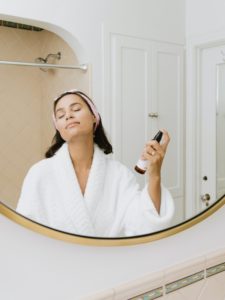 The holiday season can be the best time to take your dream vacation, try different foods, and visit places. However, as you go for train rides, road trips, and take long flights, you'll need to care for your skin. These activities can impact your skin in different ways, so it would be best to stick to your skincare routine. Are you wondering what you can do to care for your skin as you travel this holiday? If so, this guide can help. Read on to discover essential skincare tips when traveling this holiday season.
Use Sunscreen
Using sunscreen can be an effective way to care for your skin. Skin cancer is one of the most diagnosed cancer types in the United States, and you should keep it at bay. Remember, exposure to excessive sun rays increases cancer risk.
As you walk to the grocery, travel to your favorite destination, or walk your dog this holiday season, you want to use sunscreen. A helpful rule of thumb is to use it daily and lower the risk of developing cancer.
Apart from skin cancer prevention, using sunscreen can be an excellent way to prevent premature aging. The sun's UVA rays may not cause sunburn but will penetrate your skin, causing fine lines and wrinkles.
Cleanse Your Face
When cleansing your face, you want to consider a specific one that can work for your face. Choose a cleansing product that can work for you and make the process simple. If you have sensitive skin, you may want to use products free of alcohol, fragrance, and dyes.
This is critical for reducing irritation. Cleansing ensures you can remove sweat, dirt, oil, and makeup while maintaining the moisture your skin needs.
Moisturize Your Face
After skin cleansing, you'll want to apply moisturizer even if your skin doesn't feel dry or tight. Using lotion is essential as it allows the skin to maintain natural moisture. This protects it from irritation and infection.
Do you need to moisturize your skin if it's oily? Yes, it would be best to use a non-comedogenic moisturizer to minimize natural oil production by the skin. Skipping this step means the skin will need to overcome the moisture barrier by overproducing oil.
Choosing a moisturizer that can work for your skin can be challenging for many people, but you can consider a few tips like:
   Using lighter products for oily skin
•    Use light moisturizers during summer and daytime
•    Use thicker products during winter and nighttime
Drink Plenty of Water
If you don't drink water as part of your skincare routine, it's time you start. According to the U.S. National Academies of Sciences, Engineering, and Medicine, men need to take 3.7 fluid liters per day while women need 2.7 liters.
Drinking enough water is a great way to get rid of toxins from your body. Water flushes out the body's toxins which is critical for maintaining healthy skin. Note that harmful toxins can impact your body's overall health. Also, you don't want to ignore eating a proper diet.
Use Bio Oil to Treat Sun Screen
Sunburns are unsightly, and you don't want them to affect your skin. While using sunscreen can help, this is not foolproof. This is why you should use bio oil for flawless and youthful skin.
Maintain a Flawless Skin this Holiday
Having good-looking skin can be a great way to enhance your wellbeing and confidence.  If you're looking to achieve the skin, you desire, ensure you incorporate these tips in your skincare routine as you travel. You can find out more at Imagique Salon Suites.