Tips on Running a Salon Suite During the Holidays
The holiday season is a time of love, family, and giving. If you own a salon suite, you may wonder how you will keep your business running during the holidays. It is essential to understand the demands of the holiday season and plan accordingly to ensure success.
Merchandise your Space
Your salon suite is your personal space, so use this time to put up holiday decorations and make your area feel festive. Creating an atmosphere in your salon suite is essential to drawing in customers during the holiday season. Decorate your space with holiday-themed items such as lights, garlands, and wreaths. You can also offer holiday-themed services such as gift wrapping. You will be able to attract more customers and boost your profits.
Offer Holiday Promotions
One of the best ways to stand out during the holiday season is to offer special promotions. Offers can range from creating discounts on services or product special offers on gift certificates or bundled deals. You can also offer referral bonuses or loyalty rewards to customers who refer their friends or return to your salon suite.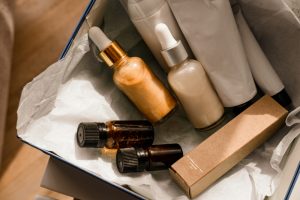 Create Gift Sets
Creating custom gift sets for customers is an excellent opportunity to capitalize on the season. Combine products, services, or discounts that will appeal to guests. Customers appreciate thoughtful gifts and will be more likely to return to your salon suite if they feel valued. You can also bundle treatments or products.
With a bit of creativity, you can make gift sets that can be tailored to your customer's needs and preferences. You can also make special holiday-themed packages with products and services that are only available for a limited time. 
Partner with Small Businesses
Partnering with other small businesses can be an additional way to attract more customers and increase your profits during the holiday season. Reach out to businesses in the area and see if you can offer packages or promotions that will benefit both of you. You can also collaborate on events such as holiday trunk shows or workshops that will draw in more customers. Partnering with small businesses can be a great way to boost your profits during the holiday season. For example, you can partner with a local cafe or bakery and offer customers a discount when they purchase a product from both companies. 
Stay Personable
Despite the holidays being a busy time for most salons, staying personable with your customers is essential. A simple gesture like sending out holiday cards can remind customers of your salon and make them feel appreciated. You can also host a holiday party for your clients or offer specials for customers that come in on a specific day. Small acts of kindness will show your customers that you care about them and make them more likely to return to your salon.