Top 10 Nail Trends this 2022 Holiday Season
As the weather gets colder and the days get shorter, we all start feeling the holiday season approaching. What better way to get into the holiday spirit than by getting your nails done? The holidays are a great time to experiment with new colors, designs, and trends. We've compiled a list of the top 10 holiday nail trends for the 2022 season.
Gems, Gems, and MORE Gems
This holiday season, it's all about the gems! More is more when it comes to these sparkling accents. So get creative and have fun!
Spicy Red French Tips
Spicy red French tips are a holiday nail trend that will turn heads. This look is achieved by painting the tips of the nails red and then adding a thin white line to create the french tip. The red color is perfect for the holidays, and the white line adds a touch of elegance.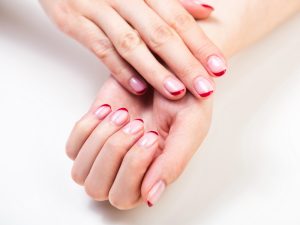 Jelly Nails
Jelly nails are a youthful twist to a classic manicure during the holiday season. To achieve this look, your nails are first coated in a clear polish, followed by a colored polish applied to the center of the nail and spread outwards. The result is a translucent, jelly-like effect that is both fun and festive.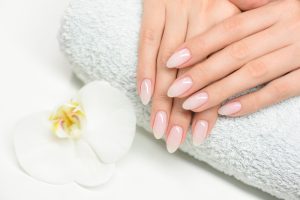 Rich Colors
Dark colors such as burgundy, plum, and forest green are trending, and these colors are perfect for creating a festive and elegant look during the colder months. This trend is for you if you're looking for a manicure that will make a statement.
Stars Designs
Star designs can be done in many ways, from simple designs to more elaborate ones. Whether going for a traditional look or something more modern, stars are a great way to add some holiday spirit to your nails.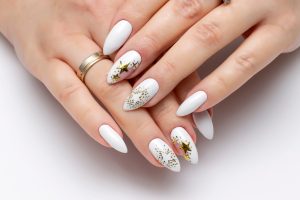 3-D Designs
The 3-D nail trend involves creating designs that have a three-dimensional effect on top of the nail. Using rhinestones, glitter, gel, and acrylic will produce the desired textured effect. Add an artistic twist this holiday season with a futuristic approach.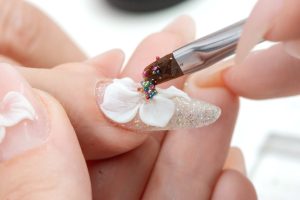 Aura Nails
Aura nails are a notable trend that involves replicating your aura using different colors. This nail trend seeks to recreate it, resulting in a beautiful and personalized manicure perfect for the holidays.
Silver Chrome Finish 
The silver chrome nail trend is achieved by painting the nails with silver polish and adding a chrome top coat. A shimmering manicure with a mirror-like finish is sure to turn heads, so if you're looking for a unique and chic holiday nail trend.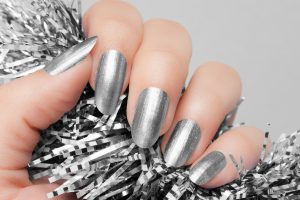 Emerald Green 
Emerald green is the new and improved go-to Christmas nail color this holiday season. This shade of green is also said to represent wealth and prosperity, making it an optimal choice for the holidays. If you're looking for a unique and chic nail color, emerald green is ideal.
Gold Detailing
Consider adding gold details to your nails for a fun, sophisticated addition. Start by painting your nails with a solid color and adding gold accents. Added gold details on your nails can be done using gold foil, polish, or even rhinestones. Step up your nail game with some bling this season.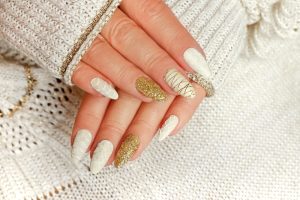 At Imagique Salon Suites, we specialize in all art nail trends. If you want quality, artsy, and beautiful nail work, call us at (214) 430-4567 for more information.