Top 2021 Summer Hairstyle Trends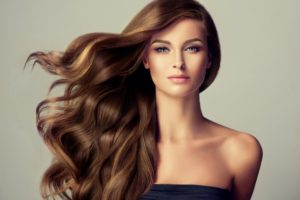 2021 has started with a bang when it comes to hairstyles with people and stylists becoming more and more creative. Here are the top 2021 summer hairstyle trends.
The Mullet
We spot mullets everywhere these days but this does not mean it's a sloppy hairstyle or an easy one to achieve. This hairstyle was common in the '80s but evolved over time to give a more chill and cooler look. However, the trick to pulling off this hairstyle is to have a nice long face and spike up the hair at the front.
The Bob
The bob is another very common hairstyle but one that never disappoints. You can choose from the short swoopy bob or a slightly longer one or the asymmetrical bob to compliment the shape of your face. The bob does require some slight level of maintenance but is not a difficult look to rock. Many celebrities over the past year and the better part of 2021 chose to rock the bob, which somehow makes it a go-to hairstyle for anyone looking to go wild and creative. You should try it.
Bangs
Bangs were common in the '70s but they're coming back into fashion yet again. Camilla Cabello is one of the celebrities known to rock bangs, and they sure look good on her. If you have natural long hair, the better as it's easy to maintain and requires very little work once everything is set. If you dread styling your hair, this is your go-to hairstyle in 2021.
Another good thing about bangs is that you can spice up your look by pinning the hair on the back or the side.
Big Waves
If you have long naturally curly hair, then, you might want to try out the big waves. Beauty is all about creativity and there is no reason you should not play around with your hair to find the perfect look for you this summer. With a comprehensive guide and an extra pair of hands, you can try out big waves at home or find a salon suite to work on your curls.
Bringing the Clip Back
This is the most common hairstyle and if not the quickest, it's the easiest to rock with lengthy hair. The clip was common in the '90s but this hairstyle is still topping trends even in 2021. With a nice hair clip, you can hold or fold your hair in whichever design at the back of your head and neatly hold it in place. The good thing about this top 2021 summer hairstyle is that you can rock it to any occasion and still turn heads. It all depends on how creative you are with the hair and the clip and also how neatly you hold the hair in place. Simplicity is the ultimate sophistication.
Going Lighter
You can always choose to go lighter with your hair. The trick in this is to find the perfect shade for your hair and one that matches your skin tone. Simplicity is also key when it comes to lightening your hair tone. This means you should consult with your hairstylists or a couple of your friends and family to establish the perfect hair lighting products to use on your hair type.
Middle Part
As the name suggests, this hairstyle concentrates on the middle part of your head or the origin point of your hair. The trick is finding the middle part to split your hair into two equal volumes leaving the midline of your hair visible. This is a very simple and neat way to do your hair. It's a look you can rock to almost any event, depending on the volume of hair you have.
If you are looking to try out any of these or another top 2021 summer hairstyle trend, Imagique Salon Suites has got you covered. Book an appointment with us and enjoy creativity and professionalism at their best.