Top 5 Design and Decor Tips for Beauty Salons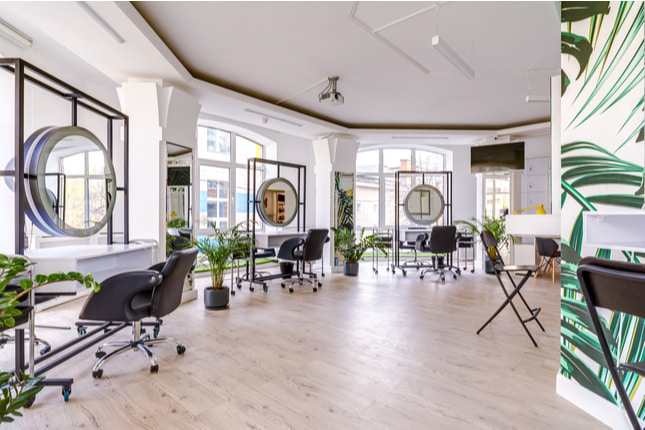 Besides the quality of service, customers also consider a salon's decor and design before considering a visit. As such, it is advisable to spend more time and resources on the salon layout and decor as you would on ensuring quality services. If you are remodeling your beauty salon, the following designs and decor ideas will help you find the right inspiration.
1. Pick a Centralized Theme
Once you choose a theme, ensure you stick with it. A centralized theme gives the entire salon design a cohesive feel. For example, if you go for a shabby chic theme on the entryway, the stations should also match. Should you go for a purple and white scheme in the waiting area, ensure you throw in a similar scheme throughout the entire salon space. Besides, when designing your beauty salon, strive to be innovative. The salon space is more than just the standard four walls. Use exciting designs on the floors and ceilings. A colorful ceiling will always brighten up your salon space. If you have a small space, you can make the room look more spacious by painting them white or any other bright color.
2. Create Perfect Lighting
Lighting is an essential feature in a beauty salon. If you are blessed with great windows, you can open them wide to leverage natural lighting from sunlight. However, if your space is not benefiting from natural light, you need to be innovative when choosing lighting options. Keep in mind the primary goal of lighting is to enable the client to look good in the mirror. It is advisable, therefore, to choose warm bulbs over cool ones. Besides, install the lamps in ideal places that prevent any overshadowing in the locations where the client sits. Some great choices include a combination of behind the mirror lights, standing lights and overhead lighting.
3. Go Green, Use Plants
Live plants will not only liven your spaces but also help clean the air in your salon. Bringing live plants inside your salon is a great way to achieve a natural calming feel that clients will definitely love. Plants also help you stay more focused and improve creativity, memory, and mood. You can also use indoor plants as accent pieces that soften areas and create certain expressions. Before you add any plants, analyze your space, and determine the room's strongest and weakest points. Find out the parts of your space where it needs to be brightened up. Besides, decide what plants will look great in the interior you are redesigning. A beauty salon can benefit from small plants that are versatile and low maintenance.
4. Choose the Right Accompanying Furniture
Not every furniture out there will be suitable for your salon. The right furniture should provide comfort and the best overall experience of the clients. It should also accent nicely into the existing interior design style and theme of the salon. The brands you choose should allow for easy sitting to do hair, nails massages, and other specialties. Ensure the furniture you buy is stylish and of the highest quality. If you are in an upscale part of the city and usually services high paying clientele, the furniture decor you choose should reflect that.
Besides, once you get the furniture right, you also need to think about the mirrors. Each of your clients will spend more time sitting before the mirror than in any other part of your salon. If you want to make your salon feel more extensive and more open, use big multistation mirrors. You can also use single station mirrors to make the specific spot feel more intimate and private. For a homier aesthetic, go for framed mirrors. You should also consider the lighting aspect when placing the mirrors. Mirrors that give clients a blinding light must be avoided.
5. Incorporate Meaningful Art
We all love art, and the right choice of art will make your salon more welcoming, stylish, and intriguing. You can display a large, attractive picture of beautiful hair over the reception area and waiting bay. Also, remember salon art is not the same as the art you display in your living room, and it would be helpful to do thorough research to establish the right options for your beauty salon.
In a nutshell, interior design and decor ideas do more than add a dash of luxury to your beauty salon. The decor style you choose also reflects who you are and what you value as a business. Imagique Salon Suites are designed with you in mind. We feature contemporary designs complemented with a lot of windows to allow more natural light in. Get in touch with us today for more information about our Plano and Richardson suites.