Trending Hairstyles For the Fall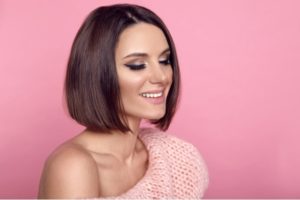 Every season, new trends hit the runways and become the must-have look. No matter where they come from, though, you have to keep up the latest hair and fashion to stay on point. For the fall of 2021, you'll notice face-framing shoulder-length hair, curtain bangs, and layered bobs are among some of the most noteworthy looks.
Claw Clip Hairstyles
Claw clips were all the rage in the '90s. Well, guess what? They're back and in full force. Don't worry if you threw yours out; you'll be able to find them in stores everywhere. Use a claw clip to pin up half of your hair, or use a larger one to pin up all of your hair.
Short Layers
Short layers don't have the intensity that long layers do. A hairstyle with short layers has only a small amount of space between the shortest layer and longest layer, usually around 1 to 2 inches. This type of layering softens your face and makes it appear more round. Ultimately, this look is most suitable if you have a long face.
Face-Framing Shoulder Length
Face-framing, shoulder-length hair draws attention to your eyes and highlights other special features of your face. This particular hairstyle removes some of the weight and bulkiness of your hair, which allows your hair to move easily. In addition, this haircut will give your hair the appearance of texture.
Curtain Bangs
First and foremost, curtain bangs are versatile. You may opt for them no matter what hair type you have. They require little care. Moreover, the appearance of texture you get with these bangs looks good on almost anyone. Choose these bangs whether you have a round, square, or heart-shaped face. Ultimately, this style will elongate your face.
Different Shades of Brown
Brown is always a shade that's popular for fall. It goes well with many of the colors that routinely become popular during the autumn season. This year, all shades of brown are in style. Find one that you feel suits you best. You could also pair multiple shades of brown to give the appearance of highlights.
Layered Bob
A bob is a hairstyle that's longer in the front and shorter in the back. A layered bob is when it has this shape but has layers to give it more depth and volume. Additionally, this hairstyle gives your hair a textural element. Plus, your hair will move well. Those with round and square face shapes look best in this style, but almost anyone can pull off a layered bob well. Keep in mind that this look works with any type of texture of hair.
Imagique Salon Suites
With the change of the season, you might want to change the look of your hair to keep up with trends. However, even if a look is trendy, it's vital that you choose a look suited for your facial shape and hair texture. The same applies to color. Always take into consideration the tone of your skin before changing your hair color. Want to learn more? Contact Imagique Salon Suites today.