What Is the Difference Between Dermaplaning and Microdermabrasion?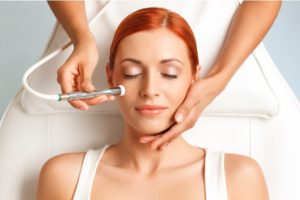 Everyone has different methods and techniques for beautifying themselves. Of the available cosmetic beauty procedures, microdermabrasion and dermaplaning are among the most popular beauty options. Here's what you need to know about these beauty techniques.
What Is Microdermabrasion?
Microdermabrasion is a cosmetic procedure that removes the outermost layer of dead skin cells. This cosmetic procedure uses pressure and suction to exfoliate your skin, leaving you with smooth, clear skin.
What Is Dermaplaning?
Dermaplaning is an exfoliation process that removes multiple layers of dead skin. This exfoliation process removes fine hairs from your body and provides your skin with an overall smooth appearance.
What Are the Pros and Cons of Microdermabrasion?
Pros
No downtime
Short sessions
Can be used for multiple skin imperfections (acne, blackheads, etc.)
Effectively cleans your pores and skin
Extracts blackheads
Cons
Not a one-time session
Can cause swelling of the skin
What Are the Pros and Cons of Dermaplaning?
Pros
Cons
Not good for all skin types
Temporary results (can last three to four weeks)
Not a one-time treatment
Sharp scalpel can nick the skin and cause it to become inflamed and infected
How Are Microdermabrasion and Dermaplaning Similar?
Microdermabrasion and dermaplaning are both cosmetic procedures that promote skin rejuvenation by restoring your skin's texture and contour. Both cosmetic procedures are noninvasive and use similar techniques, such as peeling to remove dead skin.
How Do Microdermabrasion and Dermaplaning Differ?
Microdermabrasion uses a diamond tip wand, sand, or a special spray to exfoliate your skin and remove dead skin cells. Dermaplaning uses a sterile scalpel or blade to remove dead skin. Microdermabrasion has significant clinical proof of its benefits, while the clinical improvements and benefits of dermaplaning have yet to be determined.
What Are the Different Types of Microdermabrasion Techniques?
The two types of microdermabrasion are diamond and crystal microdermabrasion. Crystal microdermabrasion uses ultra-fine crystals to gently exfoliate your skin. Diamond microdermabrasion exfoliates your skin using a wand with a diamond-encrusted tip that gently exfoliates your skin.
What Are the Different Types of Dermaplaning Techniques?
Dermaplaning does not use different techniques to exfoliate the skin. Instead, this cosmetic procedure uses different blades for exfoliation purposes. Blades that are used for dermaplaning are the 10S, No. 10, and No.14 blades.
When is the Best Time to Get Microdermabrasion?
Generally, you can have microdermabrasion sessions as frequently as every week or every eight weeks, but the frequency of these sessions depends on your skin's tolerance and the date of your last session.
Creating Your Beauty Routine
Imagique Salon Studios is here to help you look beautiful and feel fabulous. We are a full-service luxury hair salon with three different locations in Northern Dallas. We are a full-service salon that specializes in skincare, haircare, manicures, waxing and other beauty services. Whether you are interested in starting on the road to fame or getting glamorous, Imagique Salon Studios has what you need. Contact us to learn more about our services.