What to Know Before Renting a Salon Suite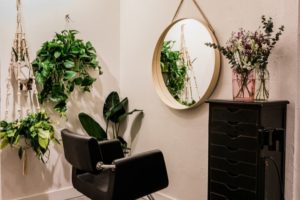 There is a lot to keep in mind if you are considering renting a salon suite, from the expected expenses, budget, and working space to service prices. Like any other business, you have to figure out all these elements before renting a suite space. Once you have everything ironed out for your stylist career, you can go ahead and start your business. Keep reading to discover what you need to consider before renting a salon suite.
Create a Client List
With the right clients, your business will grow. Make sure you build lasting relationships with your customers so that exchanging contacts won't be a problem. Also, ensure that you become friends on social media. This way, you will communicate with them before and after moving to your new salon suite. Although some of the clients won't support you in your new business, most will join your new venture.
Understand Your Business Expenses
Starting a business is a big deal. You have to do the math and understand the expenses you need to meet. Consider all the start-up costs from security deposits, rent, business licensing, furniture, tools, and more. Also, factor in all other weekly or monthly expenses such as supplies, phone bills, laundry, credit card fees, and more.
Have the Prices of Your Services Set
While setting your service prices, don't set low prices, fearing that your client might not follow you. Charge a price that's almost similar to what they are used to paying. With time, you can increase the prices while also upgrading your services.
Ensure a Salon Suite Fits in Your Budget
Just like any other business, you have a budget. The number may be scary, but don't shy away from doing the math. You can talk to people already running similar ventures to tell you what you should expect to incur. Put everything into consideration to know your exact budget to avoid frustration.
Determine What You Need From a Salon Suite Space
Salon suites have different designs and varying spaces. Before hiring a salon suite, first, figure out what you intend to provide to your customers. The more services you have, the more space you need for your suite.
Research Salon Suites and Pricing
Although market research consumes a significant amount of time and resources, it's not something that you can avoid doing. If you are on a tight schedule, hire a consultant to do the research for you about salon suites and pricing. With the correct information, you increase your chances of running a successful business.
Look at Amenities
You also need to consider the amenities provided before renting a salon suite. Since this varies from suite to suite, do a thorough evaluation before making a final decision. Again the amenities depend on the services you intend to provide. For instance, if you want to offer massage, aromatherapy, and manicure, you need a salon suite with lots of interior space.
Speak With the On-site Manager
Once you've found a perfect suite space, don't get too excited until you talk to the on-site manager. Ensure that the manager highlights everything about the lease term, such as any expected changes in rental charges. Ask if you can add extra features to your space if you want to add more services in the future.
Design Your Space
Salon suites offer more space than booth rentals. However, you will still need to be mindful of how to utilize the available space. Design the room in a way that incorporates décor, among other details to ensure your clients stay comfortable. Also, make sure your rental space reflects your brand to bring out a professional look.
Consider Imagique Salon Suites
If you are looking forward to renting a salon suite, Imagique Salon Suites are a perfect choice. We have spaces that will fit your budget and are still spacious enough for all the services you want to provide. Kickstart your beauty stylist career today at one of our three locations in Northern Dallas.