Why Customer Service Is So Important For Your Salon Suite Business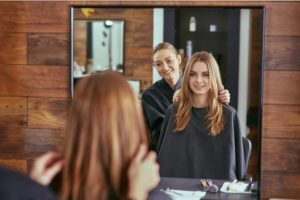 A business can only thrive when they have customers. Excellent customer service is essential if you want to grow your salon suite business. Use these tips to help you build your clientele and expand your business.
Retain Customers
Customer retention is an essential part of your salon suite business. To retain customers, your customers need to trust you and the products and services you offer. If you promise your customers something, such as great service or a specific product, make sure you deliver on your work. Keeping your word to your customers is a great way to show your customers you value them and appreciate their time. Reward your customers for their loyalty with gifts, deals, and promotions. Thank-you notes are also a great gesture to let your customers know you appreciate them.
Obtain Good Reviews
Customers don't mind being brutally honest in their reviews, so make sure they have something great to say! You get great reviews by providing great services. Give your customers excellent advice and tips, and take the time to listen. Beauty services are a therapeutic time for a lot of people, so make sure you're there to listen. You can also receive good reviews by maintaining a clean and sanitized business. Word of mouth is the quickest form of advertisement. Your current customers will refer their family and friends to your business, which means new customers. Good reviews mean your customers are satisfied and more business heading your way.
Maintain an Excellent Work Environment
Your work environment needs to be neat and clean. In addition to maintaining an excellent work environment, your work environment needs to be positive. Customers don't want to get any services from you if the atmosphere is negative. Gossip and similar things can destroy your business' reputation and make customers go elsewhere for the services they need. A good work environment is organized and pleasant. Greet your customers with a smile and make sure they are excited to receive your services. Your salon should be a place where they can relax, feel pampered, and be stress-free.
Stylists Will Want to Rent from You
If you're a stylist who rents to other stylists, make sure you have something of value to offer. You need to ensure your salon is neat and clean. The salon should not be cluttered. There should be defined paths for customers to safely enter and exit your business. Make sure the tools you use to perform your services are clean and disinfected. Your salon should have a pleasant smell. Following these tips will help you climb the success ladder by getting your salon noticed.
If you're ready to take the next step to become a successful salon owner, Imagique Salon Suites is here to help you on your journey. If you are a stylist that is interested in leasing a salon space contact us today so we can show you everything we have to offer. We look forward to helping you achieve your salon goals!