5 Tips for Avoiding Heat Damaged Hair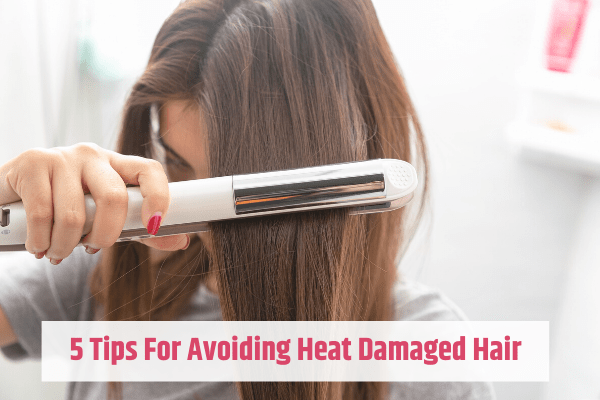 The average woman styles her hair with heat multiple times throughout the week. There's blow-drying, straightening and curling, all of which can make your hair look fantastic. Unfortunately, your hair pays the price for these gorgeous looks. Using heat on your hair frequently can damage your hair. Too much heat can leave it looking like dry, brittle hay versus the luscious locks you once had. Keep reading for our top five tips on how you can avoid heat damaged hair.
1. Know Your Hair Type
Know your hair's natural texture and work with it, not against it, when you style your hair. People with naturally curly hair should opt-out of straightening their hair too often. Additionally, reassess your hair's current condition. If your hair is extremely damaged, you may need to take a break from adding heat styling back into your routine. Generally speaking, damaged hair could need between two to three months off before restarting heat styling. You could also consider visiting your salon suite for a treatment to revitalize your damaged hair. Your hairstylist can offer you intensive salon treatments, such as deep conditioning, to help your hair heal.
2. Buy & Use Quality Tools
Hair tools should be something you invest in. A quality tool doesn't have to cost a fortune, but there are certain factors you should look for. Really cheap tools will only have one temperature setting, which is less than ideal. You want a tool that displays the temperature degrees and allows you to select your desired heat easily. When possible, invest in a quality hair dryer from your local salon suite. Professional hair dryers have stronger airflow and more power. The best hair dryers have a nozzle attachment that directs the heat to specific areas. If you're unsure about which tools or brands to buy, ask your hairstylist at your salon suite the next time you get a treatment.
3. Use a Heat Protectant
There are many heat protectant products on the market that, usually, use silicone to protect your heat. These products simply add a layer between the heat and your hair. Your hair still gets the beautiful styling you wanted but with less damage! Heat protectant products protect your hair, stop your hair from losing moisture, and protect your hair's coloring. Ask your hairstylist for their recommendations on which heat protectant they prefer.
4. Set the Right Temperature
Your hair straightener or curling iron has multiple levels of heat. According to the experts, almost no one should be using the highest temperature. And, the thinner your hair is, the lower the temperature setting you should choose. Ideally, people with finer hair should set their devices under 200 degrees Fahrenheit, while people with thicker hair can stay between 200 and 300 degrees. Only a professional stylist should be using a temperature of 400 degrees or higher.
5. Limit Heat Exposure
As is the case with most things in life, less is more when it comes to heat exposure. While you're straightening, curling, or drying your hair, go over a section only once. With repeat heat, you actually may be damaging and breaking your hair. Most professionals recommend you only use heat on your hair once a week. Consider letting your hair air-dry versus using a blow dryer throughout the week. And, after styling your hair once, use dry shampoo, so the look lasts longer.
Find out more about what you can do to maintain healthy hair and avoid heat damage by visiting Imagique Salon Suites. With three convenient North Dallas locations, our knowledgeable hairstylists can help you assess your hair and determine the best plan for revitalizing your look.