How To Find a Good Hair Salon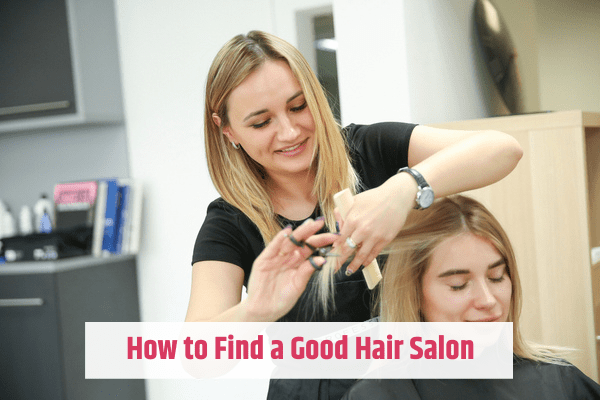 Everyone wants to look their best. From business to social functions, confidence is often the direct result of how you feel. And as many can attest to, if you look good, you feel good! Everyone can look good with the right hair stylist but finding the salon that meets your needs can be a challenge. Many have horror stories to share about nightmares at the salon. From botched bangs to accidental colors, a bad experience can leave you in tears. But those who have found the perfect pairing have quite a different story to tell. It is one of looking and feeling their best.
Why is it so hard to find a good hair stylist?
You may be asking yourself why it is so hard to find a good hair stylist? Well, it may not be as hard as you think. Here is how to find a good hair salon in 2020:
1) Ask around
You can ask your family, acquaintances, friends and even total strangers for a referral. Word of mouth is at times the best referral but remember what works for your friends and family might not work for you. Never be afraid to ask for how to find a good hair salon.
2) Try Before You Buy
A salon is a professional place and you should feel like you have walked into a place of relaxation and luxury. Professionals take pride in what they do and it should be reflected in their environment. The surroundings should be inviting and comfortable.
When checking out a salon, keenly observe their sanitary procedures such as the use of sanitary neck strips, clean combs, and assess the general level or "feel" of cleanliness. If the salon appears dirty, don't even go back. The hair stylists should demonstrate positive attitudes and be upbeat about their workplace.
3) Review Their Services
Consider the services available like hair care, manicures, etc. Some salons specialize in blowouts or coloring and styling. So, the most appropriate hair salon for you is the one where hairdresser can meet all your expectations.
Most hair stylists offer other complimentary services. You might want to choose a salon where you can also get your make up done, or massage, or a manicure or body hair removal.
4) Communicate Your Needs
Sometimes you may be unsure or afraid to speak up about what you want. Whatever you do, don't leave hair stylists to make decisions for you. Their taste may be different from yours, and you are the one to live with the hairstyle afterward.
5) Give them a Call
Call the salon and inquire about their services. If they have a website, check it out to learn more about the hair salon. A good hair salon does not necessarily need to be expensive. Check their prices to see if it's affordable for you.
6) Request a Consultation
Instead of asking yourself why it is so hard to find a good hair stylist, request a consultation with one in your area. A consultation enables you to "feel out" a hair salon before committing yourself to a hairdresser that you may regret. During the consultation observe how they interact with their customers and techniques used by the staff in the salon. A consultation also allows to ask what you need and receive feedback from a professional. The majority of hair salons have a portfolio that you can go through before and after photos, which can give you a sense of the kind of work they do.
7) Trust your instincts
You will always get a strong feeling whether a salon is best for you or not, whether you are looking for hair stylists in North Dallas or any other place always trust your instincts while taking note of all the above measures.
Finding a hairdresser is not all about who is the most objectively talented, it is about how you vibe together. If you feel your stylist is not considering your feedback or you are not comfortable speaking up, you are probably going to dislike the final results, or at least be uninspired by them. Trust your gut and adhere to the above advice, and you will find a salon that suits you and your needs. To learn more about stylists available to you, visit Imagique Salon Suites.