How to Create a Killer Salon Referral Program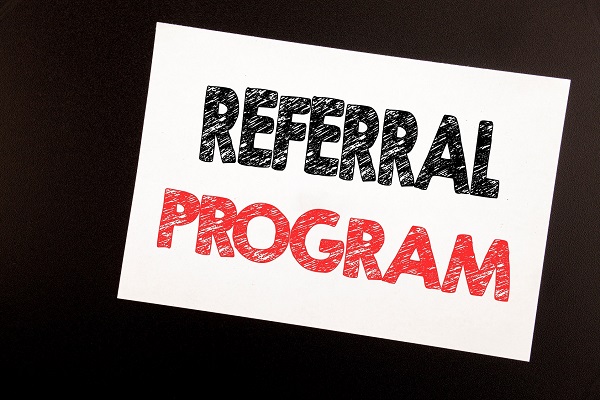 Your salon suite will thrive by retaining happy customers who return frequently and refer new clientele. One of the ways to keep new customers coming through your door is a solid referral program. Many top companies, such as Airbnb and Uber, use referral programs. And, according to studies, the average small business owner says 82% of new business comes from referrals. These programs allow you to amplify the voice of your happiest customers and reward them for supporting you. It's also one of the most cost-effective strategies to use your existing clientele to get new business.
Starting a referral program is a lot easier than you may think, but it does take a good plan. Keep reading for a complete breakdown on how to create a killer referral program for your salon suite.
1. It Begins With Customer Service & Happy Client Base
To have anyone participate in your referral program, you need a happy client base. You can keep your customers satisfied with small touches that make them feel satisfied whenever they come to your salon suite. Send out customer satisfaction surveys to ensure your clients are, in fact, happy and are giving you positive feedback. If there are any complaints, try to address them immediately.
2. Offer Incentives or Rewards
When clients refer business to you, they know they're doing you a favor. They are also taking a risk themselves. No one wants to refer a friend to a salon suite and have them be unhappy with the results. Make referrals worth it for your customers by offering incentives or rewards. Examples include a discount off their next service or a free service upgrade.
You could also consider giving discounts for both the referrer and the referral client. For example, both people could receive 10% off their next appointment.
3. Don't Be Afraid to Ask For Referrals
Don't be too shy to ask for a referral. Customers may think you're fully booked up and not accepting new clients. If you feel that a customer is pleased with your services, encourage them to tell their friends and family to come by.
4. Give Your Clients the Proper Tools
To get the most referrals, you want to make it as easy as possible for your clients. People will be more likely to recommend your salon if it's minimal effort for them. Give your clients business cards so they can pass them along to others.
5. Spread the Word & Promote It
If you go through all the effort of having a referral program, you also have to promote it. Every time a client comes in for a service, mention the program and its rewards to them. Post the referral program on your social media platforms to remind your followers. Lastly, make sure to mention the program on your website. Your website should have a referral field on contact forms, so the referrer always gets credit for new business.
6. Create a System for Tracking Referrals
Many small businesses set up a referral program but have no process in place to track the results of the initiative. You can invest in a CRM system to track important information, such as:
Who referred new business
Did the new referral convert
Did the new referral become a repeat customer
How much of your new clients are coming from referrals
What is the ROI on the program (taking into account rewards and discounts versus sales)
Ultimately, tracking the results will allow you to determine if the program is successful or if it requires some changes.
7. Keep Customers Up to Date and Say Thank You
After receiving a referral, you should make every effort to say thank you. Customers will see you appreciate their efforts and will feel special. Additionally, consider thanking your "top referrer" each year with extra rewards!
IMAGIQUE SALON SUITES
Are you interested in renting a salon suite in the Dallas area? Imagique Salon Suites has everything you need to kickstart your beauty career. We have three convenient North Dallas locations in North Plano, South Plano, and Richardson. Here at Imagique Salon Suites, we are a full-service salon that offers 24/7 access, commercial-style laundry rooms. We also provide a break room and a variety of other beneficial perks. Are you ready to start your journey to greatness? Contact us or complete an application today. It's time to love what you do.