5 Tips for becoming a successful hairstylist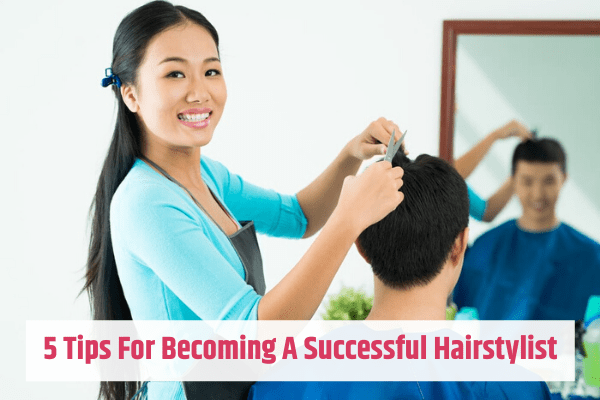 When it comes to being a hairstylist, there's a lot of competition out there. However, not all hairstylists are equal. Only the hairstylists who put effort into their success will build up a loyal clientele and see bookings all year long. Keep reading for the top six tips you can implement to become a successful hairstylist.
1) Find Your Niche
Thanks to your education and background, you likely have a firm grasp on all types of hairstyles and hair treatments. However, it's best to find something that you're passionate about and focus on that. Look through pictures of your best work or listen to your clientele's feedback to see what you do best. Once you identify your niche, you can make sure to stay up to date in that subfield by continuing your education. Make an effort to take time out of your schedule for retraining. A few times a year, take a course on the subfield of hairstyling you're focusing on. This will allow you to continually improve as well as keep up to date with trends and new methods.
2) Make Customer Service a Priority
People see haircuts as a luxury treatment. When going in for a haircut, your customer wants to feel special. Always treat your customers the best way possible, to ensure they have a fantastic experience and continue to return. You can keep a notebook tracking details about them, so they feel honored you remember them every time they come back. And always focus on communication. It only takes one lousy haircut for you to lose a customer forever. Be very clear about what the client wants during the consultation. And, always check in with them about their satisfaction at the end of the appointment. Never let a client leave your salon unsatisfied, it will go a long way in retaining your clientele.
3) Look and Act the Part
Most people don't want a personal fitness trainer who is overweight. It's simpler harder to trust someone that doesn't practice what they preach. Well, the same is true for hairstylists. A hairstylist should always show up with great hair and a put-together outfit to work. When a customer can see that you're able to make yourself look nice, they trust you with their appearance as well. Always act confident in the salon, allowing the customer to feel at ease that they're in the hands of a professional.
4) Promote Yourself
Unfortunately, word of mouth can only do so much. It's difficult to grow your customer base without promoting yourself. Make sure to be active online, uploading photos of your work so that people get inspired by your talent. Additionally, you can try to offer incentives for referrals. Tell your loyal customers that for every new client they refer, they'll receive a discount on their next treatment. Lastly, attend local business events and pass out your card to everyone there. Little steps such as these can be the difference between having a couple of clients and having hundreds.
5) Sell Your Products
People will turn to their hairstylist for advice. After spending some time handling a customer's hair, you can likely diagnose just what kind of products they need. Pass on these recommendations to your customer. Let them know they have dry/oily/damaged hair and how to fix it. Clients will feel grateful for your suggestions, and you can make extra money selling products you believe in!
Interested in a Salon Space for Rent?
Imagique Suites has three locations across Northern Dallas that are perfect for any hairstylist looking to enter entrepreneurship. Salon Suites allows you to start your salon quickly and affordably. All of the necessary equipment is provided for you, while you get to design the salon as you wish. If you're ready to take the next step and become of the most successful hairstylists in Northern Dallas, contact Imagique Salon Suites today.