Top Five Reasons That Salons Fail & How to Avoid it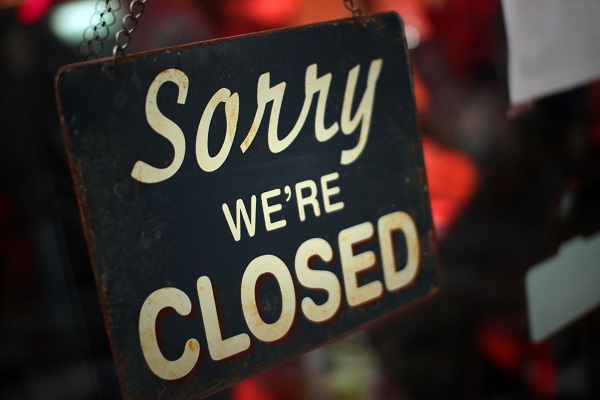 You went to school to learn how to cut hair, do nails, and perfect your craft. However, lessons on operating a business were never in the curriculum. The salon industry is one of the most competitive industries in the market. Approximately 80% of salons shut down within 18 months of closing their doors. But, owning a salon suite is also the most lucrative way to make money in this industry. By learning the common pitfalls most salon owners struggle with, you can ensure you're part of the 20% that thrive!
1. Difficulties With Customer Retention
In any business, gaining a new customer can be two to three times more expensive than retaining a current customer. For salon suite owners, customer retention can be the difference between success or failure. The salon industry is highly competitive, so customers may leave for a competitor and never return.
Small changes, such as creating a loyalty program and collecting customer feedback, can improve retention. Focus on improving the customer experience as much as possible. Check out our blog post on improving the customer experience.
2. No Shows and Missed Appointments
It happens to every salon; customers simply don't turn up for their appointment. Unfortunately, no shows can be incredibly devastating for a business. For example, you may have overstaffed in expectation of a certain number of hours. Or, you may have turned away other customers who wanted the time slot.
An online booking schedule can significantly reduce the number of missed appointments. These systems can send reminder emails to customers about upcoming appointments.
Another bonus is that most clients prefer booking online. These systems allow clients to see all the available time slots, and make the best choice for their schedule. It also allows the client to go online and reschedule appointments, as needed, with minimal effort.
3. Not Having the Proper Cash Reserves
You should have a sufficient cash reserve to launch the business and bring it to profitability, but also to survive any downturns. Before you launch your business, do your research on how much it will cost to get it up and running. Make sure to consider costs such as marketing efforts, equipment, products, services, employees, rent, and more.
Additionally, most experts recommend having an emergency fund of six months worth of expenses saved on top of your launching costs. This will help you survive if any slow periods occur.
4. Failure to Price Products and Services Correctly
You need to decide what type of salon you'll be: the affordable option or the expensive option offering high-quality services. Unfortunately, you can't be both. And, there's nothing wrong with being one or the other, but it's essential to make a decision. You can't charge the cheapest haircuts in your city while hiring the most expensive stylists and using the most expensive products.
Do your research on the high-end and low-end salons in your area. Find out what they are charging, decide on a business model, and charge prices that are in line with local salons.
Additionally, be realistic about your area and the clientele. If you're in a blue-collar town, it might not be the best choice to decide to be a premium salon. You may be limiting your potential customer base to only a handful of people.
5. Not Having a Marketing Plan
Having a storefront is not enough exposure to grow your clientele base. You need to be proactive and have a marketing plan in place. Marketing efforts can help you bring in new clients, engage with your current clients for retention, and increase brand awareness.
Some simple but effective marketing strategies for salon suites include:
Launching an enticing referral program
Encouraging online reviews
Having active social media accounts
Holding a local contest, such as a free prom makeover, to capture the prom market
About Imagique Salon Suites
Now that you know how to make a salon suite succeed, you're ready to get started. With Imagique, you can start your salon suite business easily and with reduced risk. Imagique has three convenient North Dallas locations that offer space, major equipment, and decorations. If you are interested in the Dallas area check our blog post on why its a great place to start a salon suite business. Feel free to contact us to find out more about how you can become a salon owner today.